One of the best ways to show off your personality on your wedding day is through your wedding decor and apparel. But, before you start crossing things off your wedding decor to-do list, remember that there's more to the process than simply picking the first thing you see. Your wedding day is one of those occasions when you want everything to be perfect, and there are many factors to consider while finalising the wedding decor. You must have given this important day a lot of thinking. You'll need a wedding venue that's well-decorated and fulfils your requirements, whether it's a small family celebration or a large gathering. Wedding decorations are an essential aspect of any wedding since they not only help you live the most beautiful moments of your life in the most beautiful settings, but they also say a lot about the type of celebrations you'll be having. Finding the ideal wedding site is only half the battle. So, what comes next? What you decide to do with the decor of the venue. As a result, we've provided you with some items to think about as you finalise your wedding decor. Here are some of the things to consider while finalising the wedding decor for your dream wedding-
#1- Be Practical
Being practical is at the top of the list of things to think about when planning the wedding decor. You've hopefully chosen your venue and have a good notion of what it will take to transform it into the wedding venue of your dreams. It's finally time to start planning your wedding decor! To prevent becoming discouraged while working through your wedding décor checklist, begin with the fundamental necessities. All of the practical goods, such as tables, wedding chairs, flatware, china, and, if feasible, beautiful lighting, are included. A seating map or escort cards are also required so that visitors know where they will be seated at the reception. You can then go to what we call "decorative basics"—fancy wedding decorations that don't have a technical purpose but are crucial for highlighting your wedding theme and giving your venue personality. This includes, among other things, ceremony aisle markers, the altar background, centrepieces, and tablecloths, so it will bring a lot of character and ceremony aisle markers, the altar backdrop, reception centrepieces, and tablecloths. The centrepieces, whether intricate hanging arrangements or simple votive candles and foliage, will be the main point of your reception space. They should use the same colours and overall vibe to complement your wedding theme.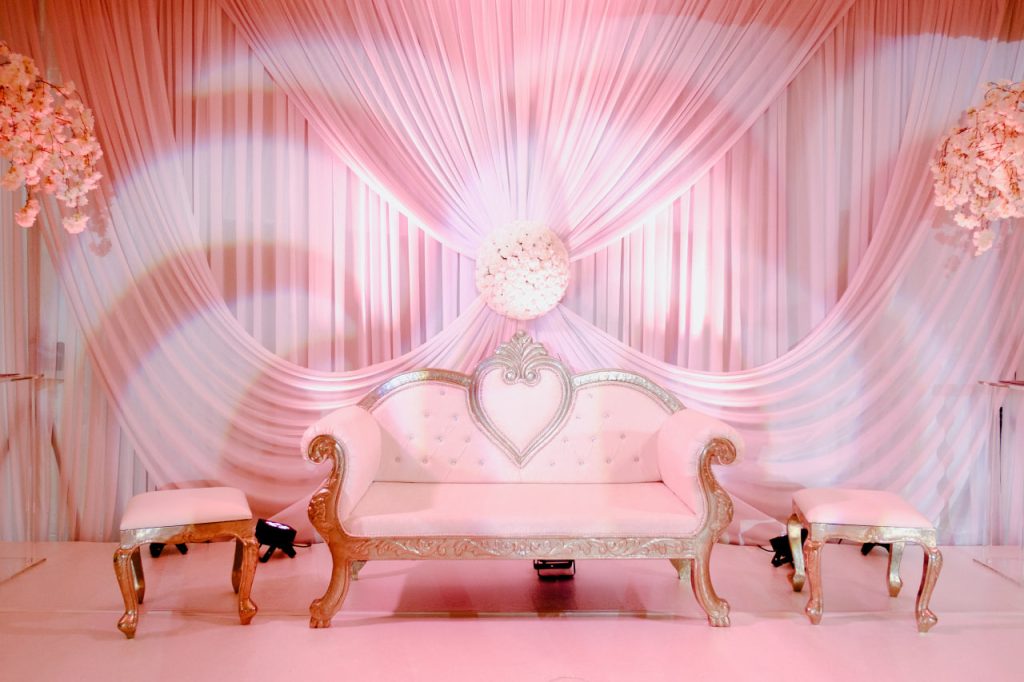 #2- Choose your dream theme
You can't choose your wedding decor unless you know how you want your location to look in the end—traditional? modern? Is it glitzy? Are you a bohemian? Are you a purist? — If you haven't already settled on a wedding style, this is the first step. Because your initial wedding vision is likely to evolve as you proceed through the planning process, especially when you consider budget, guest count, season, and other factors, it's better to hold off on buying those ultra-trendy table numbers for the time being. We understand that putting your dream wedding vision into words or choosing and sticking to a single wedding style can be challenging, so if you're having problems, don't think of your wedding style as the be-all and end-all. Instead of focusing on a single theme, which might seem overdone or clichéd, consider the emotion you want your wedding to evoke.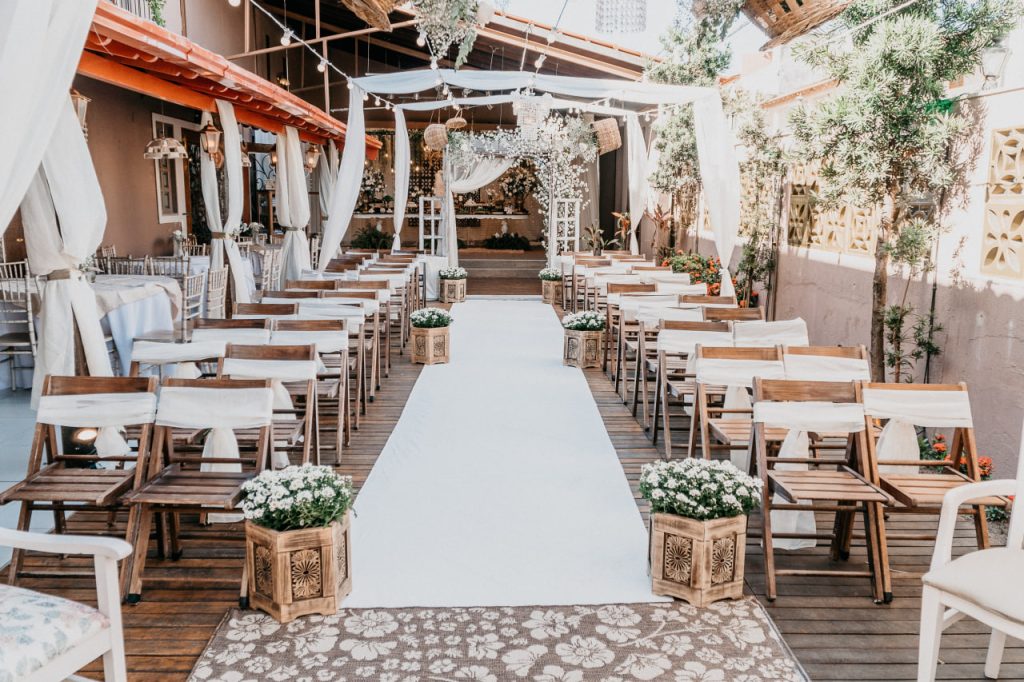 #3- Choose your wedding venue
One of the most crucial aspects to consider when finalising the wedding decor. After you've decided on your wedding theme, think about your wedding site. It could have accent walls, planted gardens, fountains, stained glass windows, lighting fixtures, or ceiling beams, among other features. Consider how you may incorporate and profit from those truths in your wedding decor. Because of the existing elements at the site, you may be able to forego the decor in some areas. Make advantage of images from prior weddings at your venue to help you visualise what you want to use and where it should fit. If you're working with a wedding planner or event stylist, they should be able to create mockups of the room with various decor to give you an idea of how the finished result will look. Inquire with your venue planner if they have any design pieces available—even if they don't, they can offer decor ideas based on what other couples have done in the past.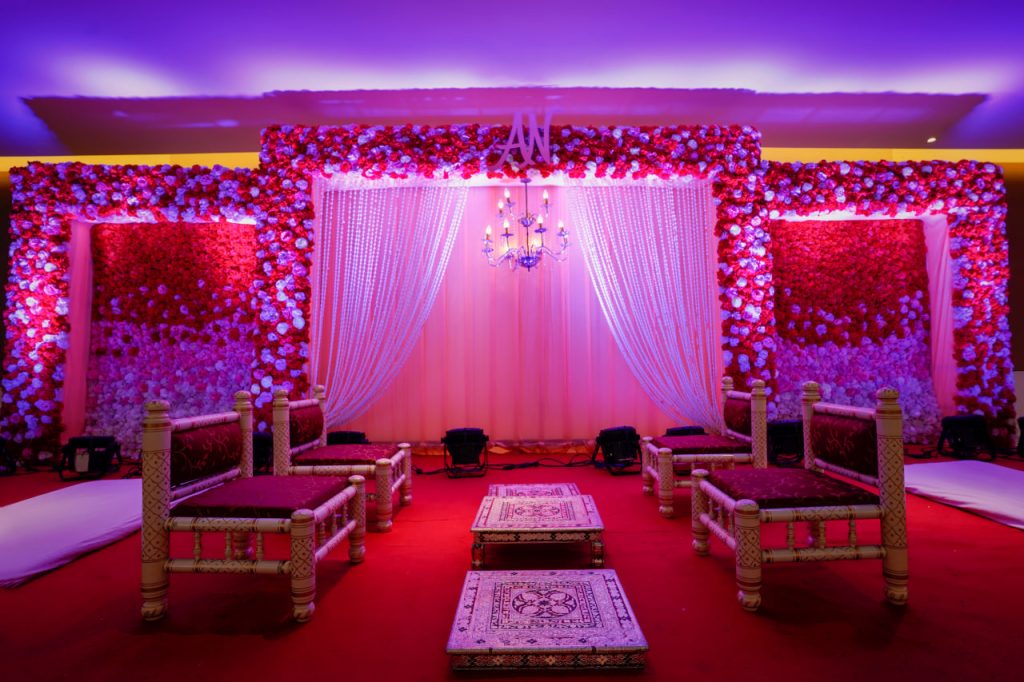 #4- Enhancing your guests' experience
Now that you've covered the key wedding decor items, you can focus on the finer touches. Consider non-essential items that will enhance your guests' experience and complement your wedding theme. Place cards are ideal for assigning guests to specific places at their tables, and there are various creative options beyond the basic sheet of paper. Menu cards are optional unless your guests choose their meals on RSVP cards, but they help set a formal tone and remind everyone of their food choices.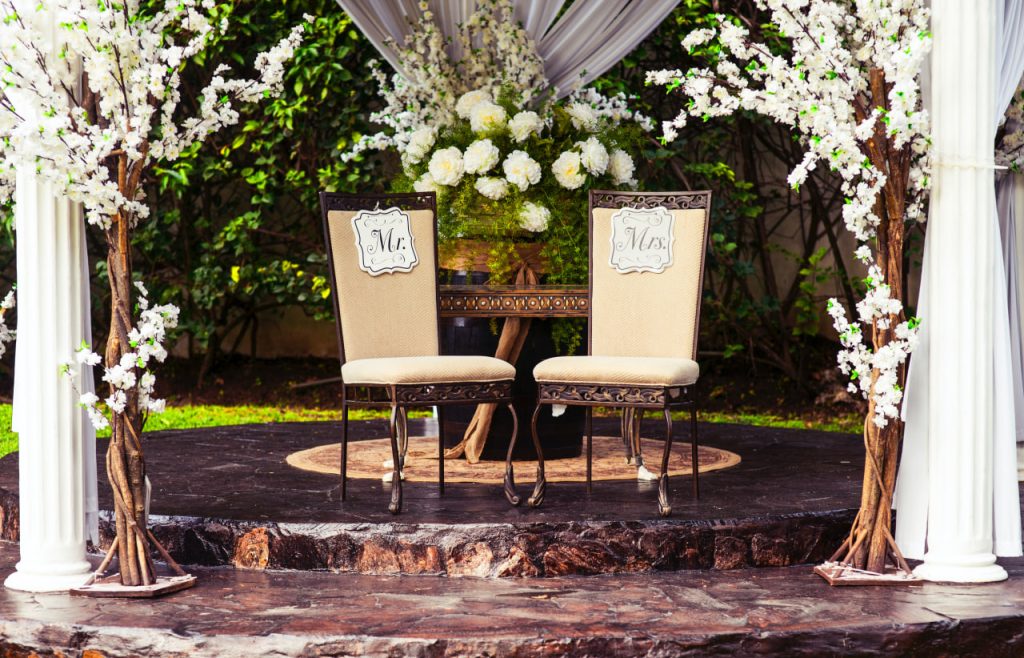 #5- Be open-minded with colours
Uncanny, yet one of the most crucial things to consider while finalising the wedding decor. Although having a broad concept of what colours you want for your wedding is important, try to be open-minded and utilise the colour palette as a guideline for your wedding decor rather than feeling obligated to have it match exactly. Instead of "grey and white," consider a "neutrals" colour scheme that includes cream, beige, and colours with grey undertones like black, olive green, and khaki. This strategy allows you to have a few "focal" colours while still using complementary colours to fill out your design, resulting in a more natural appearance.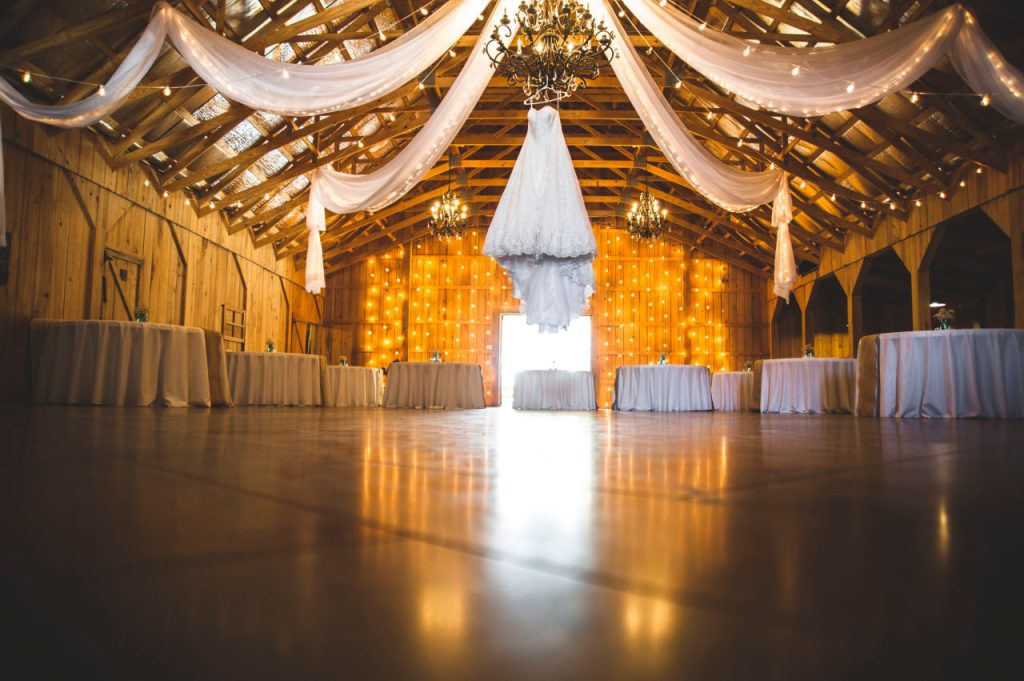 #6- When to go for that "splurge" piece
Consider adding a decorative "splurge" piece or two if you still have money left over. Perhaps a flower ceremony arch or opulent antique velvet seats for your sweetheart table are on your wedding wish list. We also advocate going for the splurge item if you need to fill a space in your venue or if you want to impress your guests with an unexpected feature—a picture booth, for example, will fill the area while also providing excitement and happy memories for all.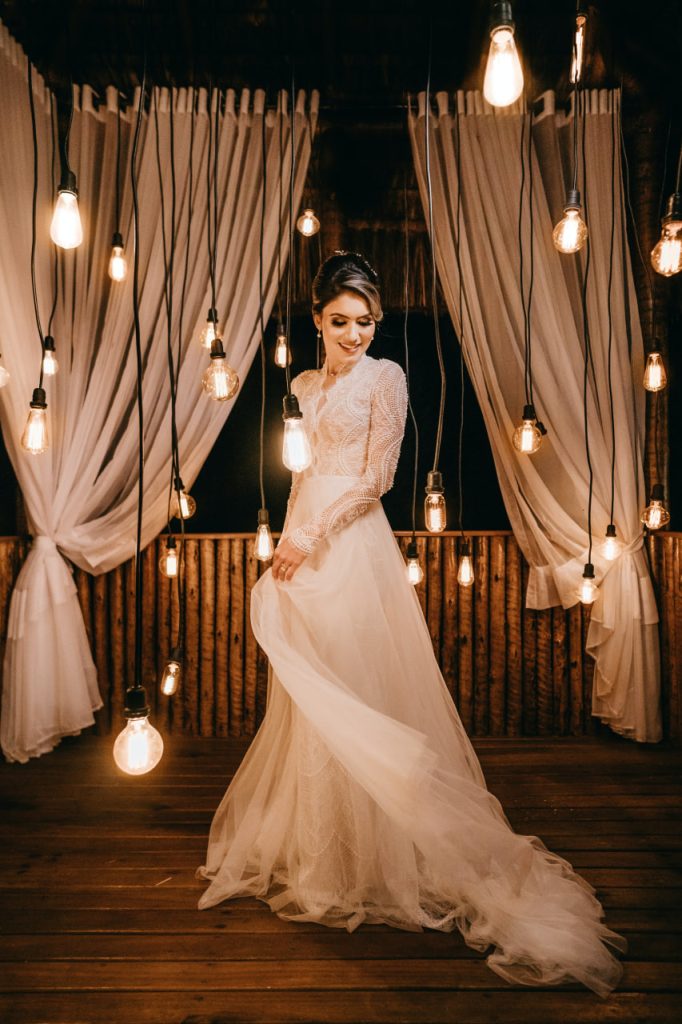 #7- Wedding decor Lighting Checklist
Although you are unlikely to require everything on this list, it is useful to be familiar with all of the decor words that you may encounter when finalising your wedding arrangements. Lighting decoration for weddings includes:

Bistro lights are round, bulbed lights with a European vibe. You've already seen these accenting an outdoor dining area or entrance at a trendy boutique restaurant.
Candelabra: A candlestick with three or more "arms" for holding candles on a tabletop.
Floating candles are small, circular candles that float in water and can be used in fountains, swimming pools, or vases.
Marquee lights. We love the idea of spelling out your initials or wedding date with these lights.
Taper candles are long, thin candles that are available in almost any colour. Candelabras are the most common pairing for taper candles.
Tea lights are small candles that are placed in metal tins. Tea lights have a diameter of around one inch and are commonly used for food-warming trays.
String lights, also known as twinkle lights, have a smaller bulb size than bistro lights. String lights are much more adaptable and more straightforward to wind around pillars, bannisters, and other architectural elements.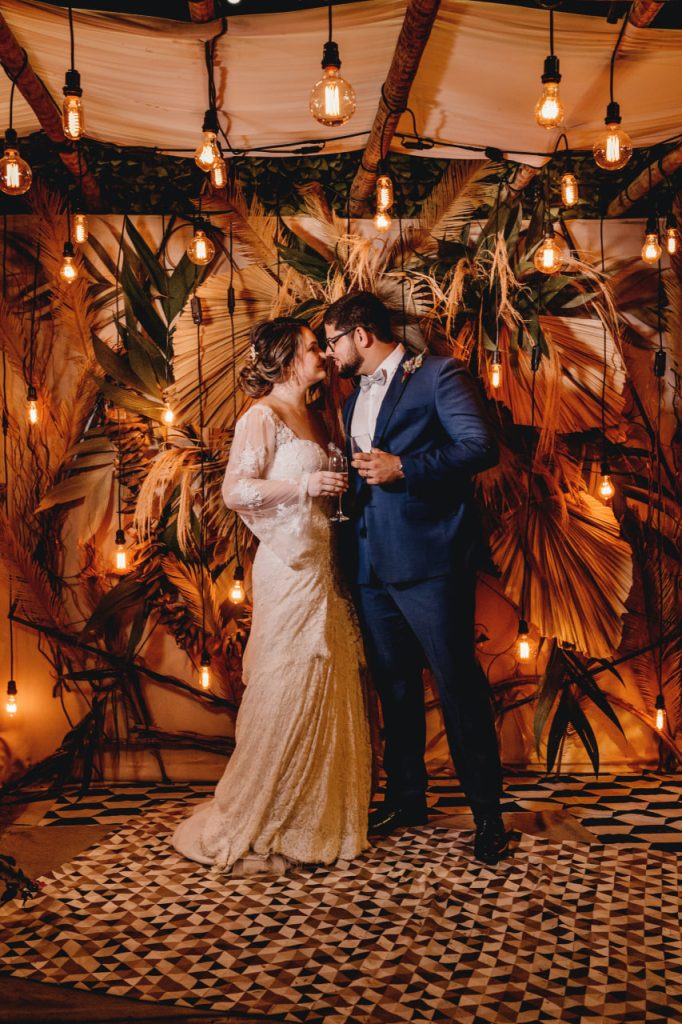 Conclusion
Choosing your wedding venue and its decor is one of the most exciting aspects of wedding planning. Once you've decided on a venue and the type of decor you want, the rest of the planning will fall into place. Before embarking on a tour, keep a clear mind, a list of questions, a budget, and crucial numbers in mind. We hope that our comprehensive list of items to consider before finalising the wedding decor will assist you in planning the wedding of your dreams!