Nowadays, many couples are choosing destination weddings as a unique and unforgettable way to tie the knot. At Saciva Events, we totally get the appeal of destination weddings and we're here to help you navigate the pros, cons, and important planning tips to make your dream destination wedding a reality. In this blog post, we'll explore all the exciting benefits, potential challenges, and helpful recommendations to ensure your destination wedding is smooth, stress-free, and absolutely magical.
Pros of Destination Weddings
a) Stunning Locations: Destination weddings provide couples with the opportunity to exchange vows on a tropical beach, a historic castle, or a tranquil mountaintop. Imagine saying "I do" on a white sandy beach, with the sound of crashing waves and a beautiful sunset backdrop, for a romantic and unforgettable moment.
b) Intimate Guest List: Destination weddings frequently have a smaller guest list, allowing you to celebrate with your closest family and friends, creating a more intimate and meaningful experience. Hosting a destination wedding in a charming villa or an exclusive resort, for example, allows you to share the joy of your special day with your closest friends and family.
c) Extended Celebration: Destination weddings can become extended celebrations, allowing you to spend more time bonding with your guests and creating lasting memories. Organise pre-wedding activities such as beach bonfires, snorkelling excursions, or city tours to allow your guests to make the most of their visit while also sharing in your joy.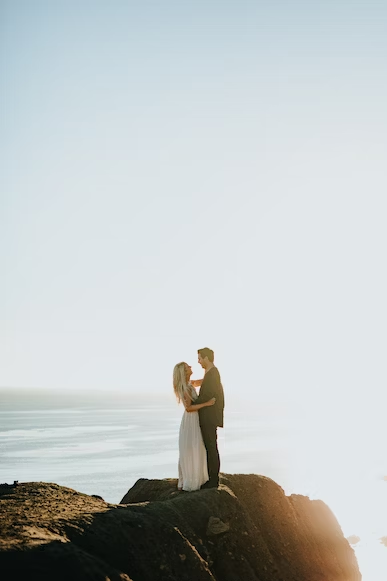 Cons of Destination Weddings
a) Travel Expenses: Destination weddings can be costly for both the couple and their guests, as travel, accommodation, and other expenses add up. Some guests might find it challenging to cover the costs, leading to potential declines in attendance.
b) Legal Requirements: Different countries have varying legal requirements for marriage, which can complicate the legal aspects of the wedding. Research and comply with the necessary documentation and marriage laws of the destination country to ensure a smooth and valid wedding ceremony.
c) Cultural Differences: While learning about another culture can be enriching, it can also lead to misunderstandings or difficulties in planning and execution. To ensure that your wedding reflects your vision, communicate openly with local vendors and clarify your preferences.
Planning Tips for Destination Weddings
a) Partner with a Local Wedding Planner: Hiring a local wedding planner familiar with the destination can be invaluable in navigating logistics, sourcing vendors, and understanding local customs. You can rely on Saciva Events' network of experienced local planners to ensure seamless coordination and execution.
b) Inform Guests Early: Give your guests ample notice and information about the destination, accommodation options, and travel details to help them plan their trip. Create a wedding website or send out save-the-date cards with essential travel details to assist your guests in making arrangements.
c) Plan for Weather Changes: Outdoor destination weddings can be affected by unpredictable weather, so have contingency plans in place to accommodate any changes. If you're planning a beach wedding, have a backup indoor venue in case of inclement weather.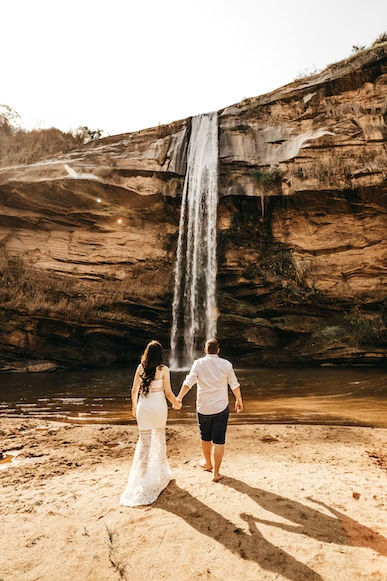 Destination weddings provide a magical setting in which to celebrate love with your closest loved ones. While they offer exciting benefits, they also necessitate careful planning and consideration of potential challenges. Saciva Events is here to help you turn your dream destination wedding into a reality, navigating the pros and cons while ensuring a seamless and unforgettable celebration. Let's go on an extraordinary journey together to create cherished memories in a breathtaking setting that perfectly captures your love story.
Contact us today to explore how Saciva Events can assist you in planning your dream destination wedding. Your unforgettable celebration awaits!